Office Lockdown Security Systems
Lockdown and protect your office complex with powerful door barricades and connected Smart System technology
Protect Employees and Visitors Everyday
Office complexes provide unique challenges in developing and implementing lockdown and door barricade systems. Separate rooms and floors with differing communication procedures and types, as well as large meeting spaces and communal entry areas create opportunities for threats from dangerous individuals. Implementing a custom lockdown system that includes alerts and notifications both visually and auditorily, creating standard lockdown procedures, and providing building occupants with both door barricade devices and opportunities to protect themselves is vital to effectively securing the building and protecting occupants if a lockdown situation occurs.
Office Complex Statistics
Below are the statistics related to lockdowns and shootings on office complex locations.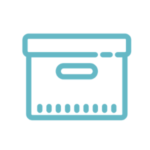 Over a 5 year period (2004-08) an average of 564 work-related homicides occurred each year in the United States.
Homicides in the workplace between 2013 – 2017.
How the lockOut System Works
The LockOut SmartBoot System combines our physical door barricade, The Boot™ and our patented Smart System as well as our Highly Reflective Rapid Response Placards and Ballistics Shields to create a comprehensive facility lockdown and security system. With these components fully integrated, the SmartBoot System has the ability to:
Comprehensive Building Security
The LockOut SmartBoot system is comprehensive, effective, and easy to activate if a school lockdown occurs. View the video below to see the LockOut SmartBoot System in action.