Stopping threats in their tracks with powerful, intelligent window protection.
Providing The Most Critical
Deterrent, Time
Time is of the essence in active shooter scenarios. A door equipped with a secondary security layer is an additional obstacle for any threat to hurdle. Delaying a shooter buys time for students, staff and police, to prepare and get to safety
Ballistic Shields are fully customizable and made on-site in our Michigan office. View the video below to see how they hold up against gunfire and keep entry points secure.
Added Strength Where You Need It Most
Fight Back Without Fighting At All
When The Ballistic Shield is fired into with a high-powered assault rifle, the bullet minimally permeates the unique material with limited expansion causing razor sharp edges at the penetration site. To gain entry, the shooter must use additional ammo and risk significant self-injury by reaching through the jagged access point to unlock the door.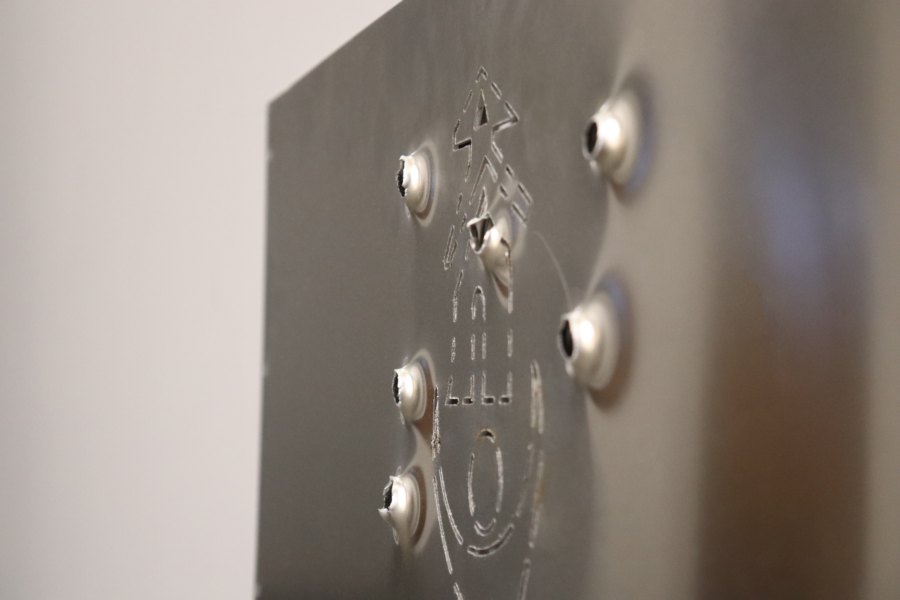 At only 2 millimeters thick, the LockOut Co. Ballistic Shield is not a bulky obstruction to your daily school life. Visitors will love the design; while students and staff will love the feeling of safety the Ballistics Shield brings, without feeling like they are in a maximum-security prison.