Public &
Government
Building Lockdown
Security Systems
Lockdown and protect officials with the LockOut Company SmartBoot System
Protect and defend
High-Risk Buildings
Public and Government buildings accounted for 10% of the mass shooting events from 2000 through 2017, and continue to be high-risk targets for potentially dangerous individuals. The LockOut SmartBoot System adds layers of physical defense through door barricades and ballistics shields for glass entry points. This defense, along with visual and auditory warning notifications, afford building occupants the ability to protect themselves while notifying police dispatch that an event has taken place, and giving them the tools necessary to quickly identify the threat and move to intercept.
Government Facility Statistics
Below are the statistics related to mass shootings at government facilities from 2000 through 2018.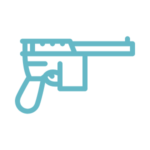 Public Facility Mass Shootings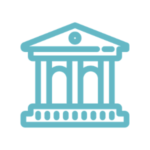 between 2000 and 2018 occurred on government property
How the lockOut System Works
The LockOut SmartBoot System combines our physical door barricade, The BootÔ and our patented Smart System as well as our Highly Reflective Rapid Response Placards and Ballistics Shields to create a comprehensive public and government building lockdown and security system. With these components fully integrated, the SmartBoot System has the ability to:
Comprehensive Building Security
The LockOut SmartBoot system is comprehensive, effective, and easy to activate if a school lockdown occurs. View the video below to see the LockOut SmartBoot System in action.