School Lockdown Report – October 12th, 2018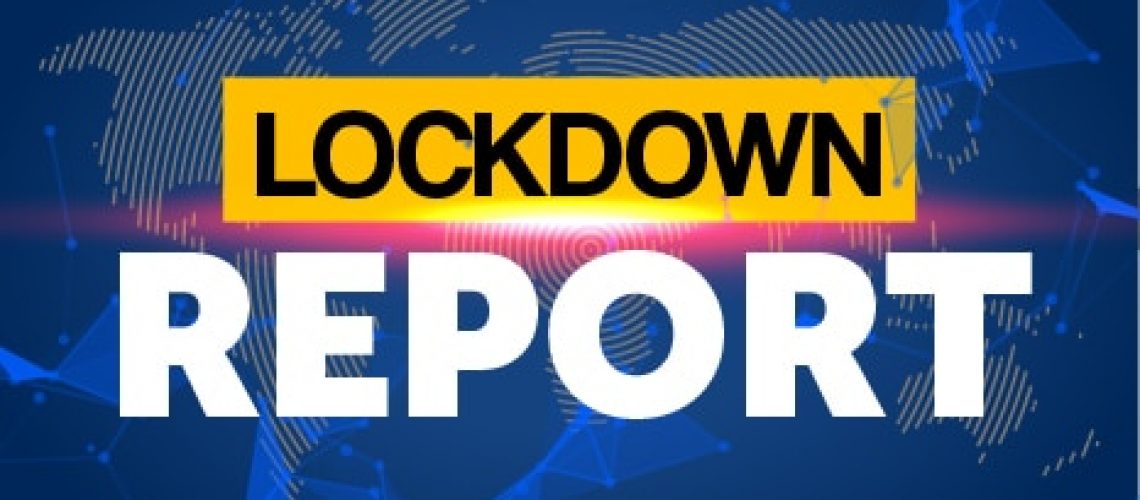 Lockdowns occur all across the country and far more often than most people think. In 2018, they have become almost a daily occurrence at schools all across the country. Because many situations are quickly cleared and safety is restored by local law enforcement, they do not always make national news. Nevertheless, the takeaways and safety precautions from each are very important. Though school lockdowns aren't always a result of an explosive or a firearm, nearly all are the result of a threat or action that could result in the harm of the students and adults on school grounds.
Below are six of the most recent lockdown situations and their current status as of the release of this article.
After receiving a text about a potential threat, a Utah charter school was locked down on Wednesday according to Desert News. Police say they received a text message indicating there was an active shooter at Capstone Classical Academy, and the school was immediately locked down. Officers were able to clear the school thirty minutes after arriving on the scene, as there was no evidence of an active shooter on site. Authorities believe the text was only a prank or a "swatting" text. The term "swatting" refers to a prank call or text to 911 that is violent in nature, with the hopes it will result in a SWAT team response. Currently, it is unknown if the threat was targeted at this specific school or picked at random, and authorities are still exploring potential leads.
Stabbing Incident In Omaha
Tuesday was a difficult day for Burke High School in Omaha, NE. Authorities have confirmed a 16-year-old boy stabbed 15-year-old Lacy Paige and then used the knife on himself. After a school wide lockdown, students were led out of the building with police escorts. In a letter to the parents and students, Gaye Lannan, the school's principal, stated, "All OPS schools regularly practice safety drills, including lockdown procedures. Our students did a phenomenal job of doing what they have practiced and following directions from staff." According to WOWT News, additional security measures have been put in place the day following the incident. Both the attacker and Lacy Paige were transported to a local hospital for surgery and remain in critical condition.
Man With A Firearm In Desert Springs
After receiving information that a man with a gun was in the area, authorities placed Cabot Yerxa Elementary School on lockdown Wednesday according to CBS Local 2 News. The report that triggered the lockdown at this Desert Hot Springs, CA elementary school stated that a man with a firearm may have jumped the school's fence. The district released a statement saying, "The lockdown was directed at dismissal time, so students still on campus were placed back in the multipurpose room while law enforcement officials conducted a complete sweep of the campus." Police were unable to locate the armed man, and, after an hour and a half of lockdown, students were cleared for dismissal.
Ruskin High School in Kansas City, MO was placed on lockdown Monday because of a nearby standoff. According to Fox 4 News, Kansas City Police arrived at a local house to investigate stolen property. Officers relayed that there was a person inside the house, who they believed was armed and dangerous, and the person was refusing to exit the house peacefully. Ruskin High was immediately notified, and a school lockdown was initiated early that afternoon. The lockdown lasted until 6:30pm that evening, well past the school's normal dismissal time. Students were allowed to be released to parents, and negotiations with the suspect continued into Monday evening.
Lockdowns Across A Delaware District
A bomb threat made last Thursday caused schools and daycares across the Appoquinimink district in Delaware to go on lockdown. Police have confirmed there were two calls made that day. The first claiming someone planned to set off a pipe bomb at Middletown High. The second call came in 10 minutes after saying someone was in the surrounding area of the high school with a rifle. Both callers were male, but authorities remain unsure it was the same caller. A senior, Emily Jalbert, at Middletown High School said, "I was scared. I was texting my little brother at Redding (Middle School) and my dad at the district office, who were both on lockdown." According to the Delaware News Journal, "[Emily] and her classmates pushed desks, chairs, a metal file cabinet and a podium against the door to barricade themselves in. They turned off the lights, sat in the dark and waited." All schools in the area were dismissed at their normal times with the exception of Middletown High School which was released in a staged dismissal.
Text Threat In Knox County
South-Doyle Middle School in Knoxville, TN was placed on lockdown early last Friday morning after receiving a threat the previous night. According to the Knoxville News Sentinel, the threat was a text message screenshot which was shared and posted to social media. It read, "Tomorrow at 8:45 a.m. I will be shooting up south doyle middle. Ready or not." Authorities and the school took this threat very seriously, and all parents were alerted about the situation Friday morning with an automated voice message from the school's principal, Andrew Brown. Christi Luttrell, a parent of a 7th grader at South-Doyle, said, "I think Knox County and South-Doyle Middle School handled it well. It was probably the safest place in the county at that point." The text was sent from an anonymous text message app, and authorities are still tracing the number.