The LockOut Company Chooses Cypress Bluetooth Technology to Power The SmartBoot System
For Immediate Release
The LockOut Company has chosen Cypress Technology as its Bluetooth component provider to power the wireless network mesh in The SmartBoot System. Cypress is a premier provider of Bluetooth, IoT, Wi-Fi, and multiple other connected technologies. Their solutions power thousands of connected solutions worldwide.
The SmartBoot System uses Cypress chips to relay data from the SmartBox, which houses The Boot and provides a verbal "lockdown" command when the system is activated, to its network of SmartLights, which provide visual indications that a lockdown is in effect. The immediate, secure and reliable transmission of this information from chip to chip is vital to the effectiveness of the system. Cypress was chosen specifically because of their ability to provide the most effective connection possible.
"The tools allowed for quick communication between the Light and the Smart Bootbox," said Mike Biggs, Sr. Field Sales Engineer for Cypress Technologies, "This reduced parts in the system by being both the radio and the processor. The connection was quick and easy." This ease of connection allowed the LockOut Company to develop new variations of The SmartBoot and will allow the company to increase innovation and develop new system improvements in the future.
"The variation in technology and ability to work within our vision of The SmartBoot was critical in our success and ability to become manufacture-ready," said LockOut Company Owner Rob Couturier, "They were incredible to work with, and we are excited to see where their advancements in not only Bluetooth, but also Bluetooth+Wi-Fi networking will go."
The LockOut Company stresses the importance they place on working with companies that share their vision of making schools and other facilities as safe as possible in the event of a lockdown. "I have worked on may programs through out my career as an engineer and sales. I have never been so please to work on a system as I am on the LockOut system," said Biggs, "I have even advocated for the system at my school district and other districts my family is involved in. It is horrible that we need this system, but this system is needed, and it will save lives."
You can learn more about Cypress by visiting their website. Mike Biggs can be reached at mike.biggs@sai-rep.com.
The LockOut Company is a leading provider of school safety systems in the United States and developer of The LockOut SmartBoot System. For more information please contact us or email us directly at info@lockoutusa.com.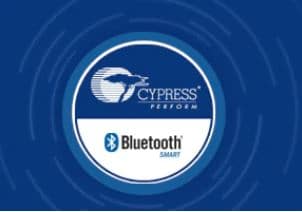 "I have worked on may programs throughout my career as an engineer and sales. I have never been so please to work on a system as I am on the LockOut system."
– Mike Biggs
Field Sales Engineer – Schillinger Associates