Want to Improve Your Lockdown Procedures? Ask These Three Questions.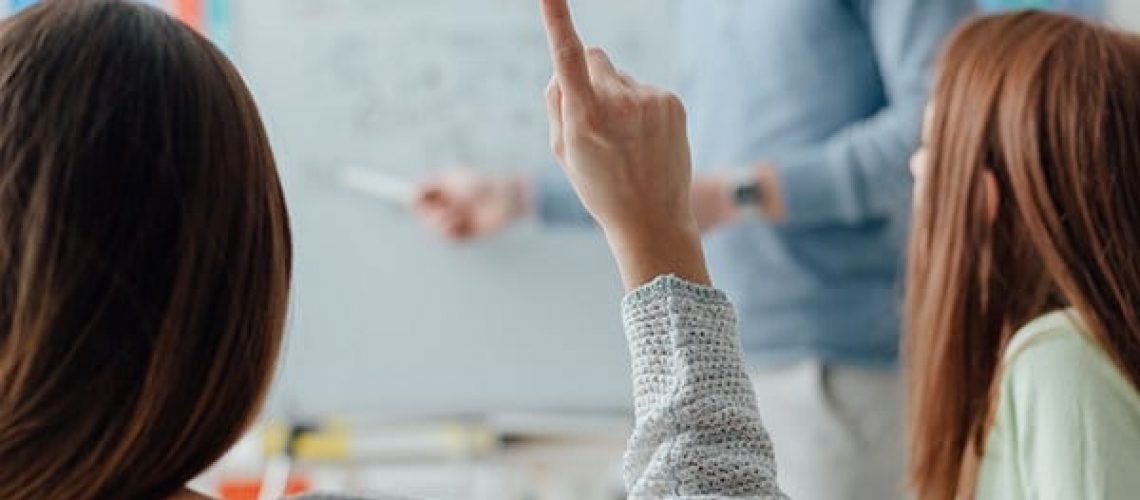 Every lockdown situation is different and requires a specific set of procedures to ensure that your building occupants are kept as safe as possible should one occur. Whether it's a school, place of worship, government building, office, or residential location, various incidents can occur that would a lockdown. We talk with building administrators and managers of all types on a daily basis, and the following three questions often arise. They may seem simple, but they are absolutely vital to get started. These questions won't guarantee a successful lockdown, but they can certainly help improve your procedures.
Question 1: How Will You Initiate A Lockdown?
Who, and what will trigger your building lockdown should one be required? Do you have an application? What about a physical trigger of some kind? Is there another way? We usually try to avoid specifically discussing our system, the SmartBoot, in our articles, but in this case, we feel listing a few ways that we have tackled this question may be useful to answering this important question. Here are the lockdown triggers we've found to be useful, and therefore have incorporate into our system as lockdown triggers:
Mobile application trigger
If the Boot is removed from the SmartBox
Police dispatch application
Gunshot detection
By allowing from multiple lockdown triggers, you create an environment where it's more likely that a lockdown will be initiated as early as possible, allowing your occupants the opportunity to move to a safe location and secure themselves inside that location.
Question 2: How Will Everyone Know A Lockdown Has Been Initiated?
The only way for someone to have the opportunity to lock down a room and keep those who are inside it safe, is if they know a lockdown has occurred. Regardless of your building type, it's important to have a system in place in which people have a visual and audio warning that a lockdown has occurred, and are able to quickly move to a safe location and lock down their rooms. We emphasize the audio and visual here because a PA announcement, or simply hearing an event occur isn't going to be enough if you have a sight impaired student, or other building occupant, and the same can be said if you have those who are hearing impaired in your care. In our system specifically, we use both an audio indicator, a verbal "lockdown" or "all-clear" command from the SmartBox, and a visual indicator, blinking red or green lights to indicate a lockdown or all-clear situation respectively, to indicate the current lockdown status. These unmistakable prompts are a key component in getting your occupants to safely as soon as possible. We understand that different organizations will use different systems, but we encourage you to understand the value of both audio and visual cues when deciding on that system, whatever it may be.
Question 3: Once Inside a Room, How Will It Be Locked Down?
If a lockdown does occur at your facility, and your occupants are able to quickly get to a room, what do they do next? Ensuring you can lock the room down effectively is incredibly important. There are several lockdown devices available, and we certainly recommend purchasing something to protect your occupants during a lockdown. Our product for this is called the Boot, and you can find more information about it on The Boot product page. We also often see small windows in classroom doors, or entry points to the school, so addressing covering those with Ballistic Shields is important to ensure a shooter is not able to breach them and fire into the room, or to slow them from entering the school. We offer the Boot and Ballistic Shields as a cost-effective way to turn any door into a nearly-impenetrable stop point for those who may wish to harm the people inside.
Taking the time to train in system usage and individual scenarios is very important for the success of any lockdown drill, or lockdown scenario. The goal of training is partly to take the fear out of the situation so everyone involved can move and act in a way that gives them the highest possibility of staying safe should a real lockdown occur.
We start by breaking training down to the micro-level. We train on each individual aspect of our system before moving on to larger components and finally to very controlled lockdown drills before running live drills in which the entire facility is involved.