9 Benefits of the SmartBoot System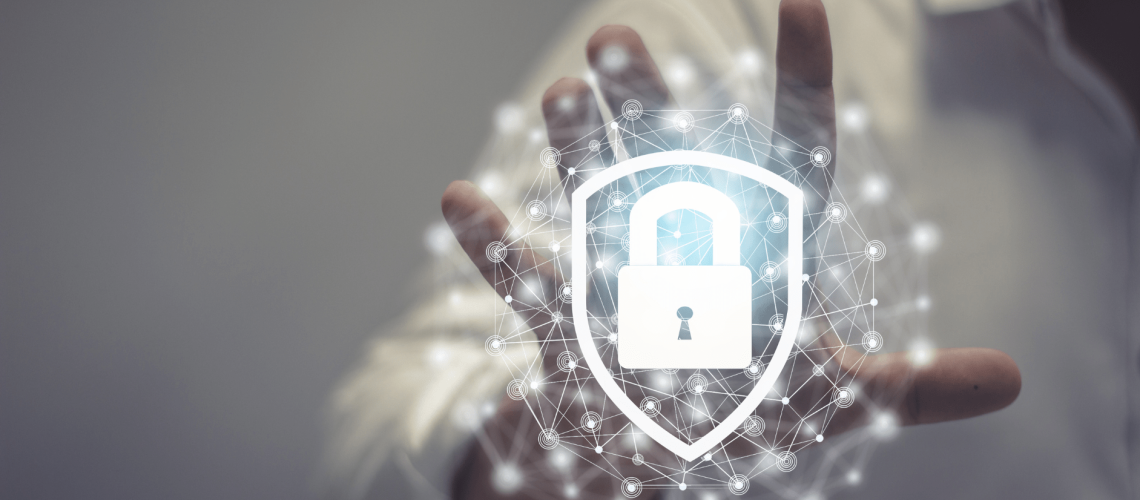 The SmartBoot System from LockOut USA is a comprehensive school lockdown and building security system. It combines a physical door barricade with advanced technological components. Together, they work to securely lock doors and clearly communicate lockdown alerts throughout a building. During a lockdown event, the system defends students and staff from threats while simultaneously notifying local law enforcement. There are many advantages to integrating The SmartBoot System into a building.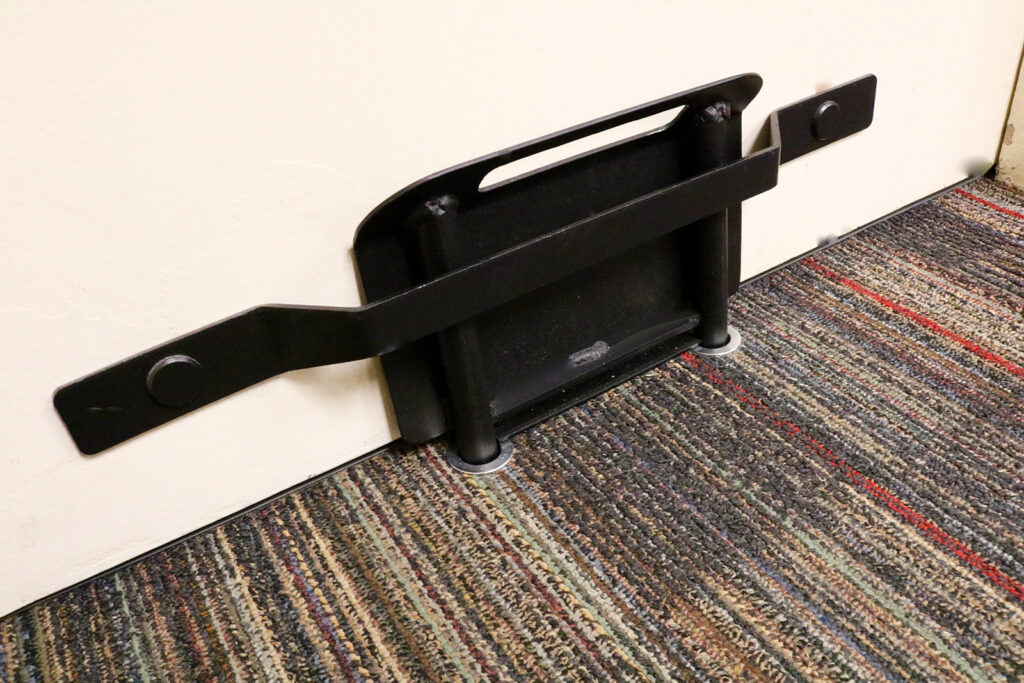 Installation of The SmartBoot System can be completed in as little as one day depending on building size. Our professional installation team is efficient and works outside of school hours to minimize disruptions for students and staff.
The SmartBoot System features The Boot, a heavy-duty door lockdown device that secures a door from inside a room. It takes just 1.7 seconds to deploy The Boot, and no fine motor skills are required. When fully engaged, it can withstand up to 16,000 pounds of force. The SmartBox, which houses The Boot, is equipped with an anti-tamper system to prevent accidental system activation.
3. Automatic Campus-wide Alerts
The SmartBoot System instantly notifies the entire campus of a lockdown using unmistakable visual and audible alerts. SmartLights installed at key locations for optimal visibility flash red while each SmartBox, Pull Station, and Smart Tablet emits audible lockdown alerts. The combination of visual and audible alerts signals everyone to move into a secure room, deploy The Boot, and take cover.
4. Three Modes of Protection
The SmartBoot System has three modes of protection, making it a versatile tool ideal for communicating important information in any situation. From small classroom disturbances to active threats, The SmartBoot System lets users share detailed information to get the timely assistance they need.
Full Lockdown Mode can be activated through multiple triggers when an imminent threat is present in or around the building. When activated, the system instantly sends visual and audible lockdown alerts across campus and notifies local law enforcement.
Secure Mode can be activated using the Smart Tablets in situations that require awareness but no Boot deployment. When activated, the SmartLights glow orange to alert students and staff to remain in their classrooms in case the situation escalates into a full lockdown.
Assistance Needed Mode is a silent alarm activated by the Smart Tablets in situations where users require assistance at their location. When activated, Smart Tablets throughout the building flash yellow to signal that someone has requested assistance.
5. Instant Alerts for Local Law Enforcement
The SmartBoot System automatically contacts local law enforcement to alert them of an active lockdown event. The Smart Tablets transmit critical situational details and show which SmartBox, Pull Station, or Smart Tablet activated the system. Seeing where the threat originated provides a starting point for first responders and helps them plan a speedy and effective response.
6. Administrative Monitoring and Control
Administrators use Smart Tablets to monitor and control The SmartBoot System. They can see which device activated an alert and get notifications when someone tampers with a SmartBox. Administrators have system-clearing capabilities available to them through the Smart Tablets. During non-emergencies, they can use the Smart Tablets to run system tests, view alert logs, and check system maintenance records.
7. Notifications for Large Open Areas
The SmartBoot System utilizes Pull Stations in large open areas like gymnasiums, cafeterias, and hallways. These devices bring lockdown capabilities to areas of the building where SmartBoxes and Smart Tablets are not readily accessible. Users simply pull the tether to remove the pin, activating an instantaneous lockdown response with one smooth motion.
The SmartBoot System has an all-clear feature designed to remove uncertainty after a lockdown. When it is safe to disengage The Boot, an administrator or law enforcement officer will issue an all-clear alert using a Smart Tablet. Green flashing lights and verbal all-clear alerts throughout the building will clearly signal that the lockdown is over.
Our training staff will visit each building to train administrators, staff, students, local law enforcement, and first responders how to properly use The SmartBoot System. They will explain each system component, run practice drills, and answer questions to help everyone become comfortable and confident with the new equipment and lockdown protocols.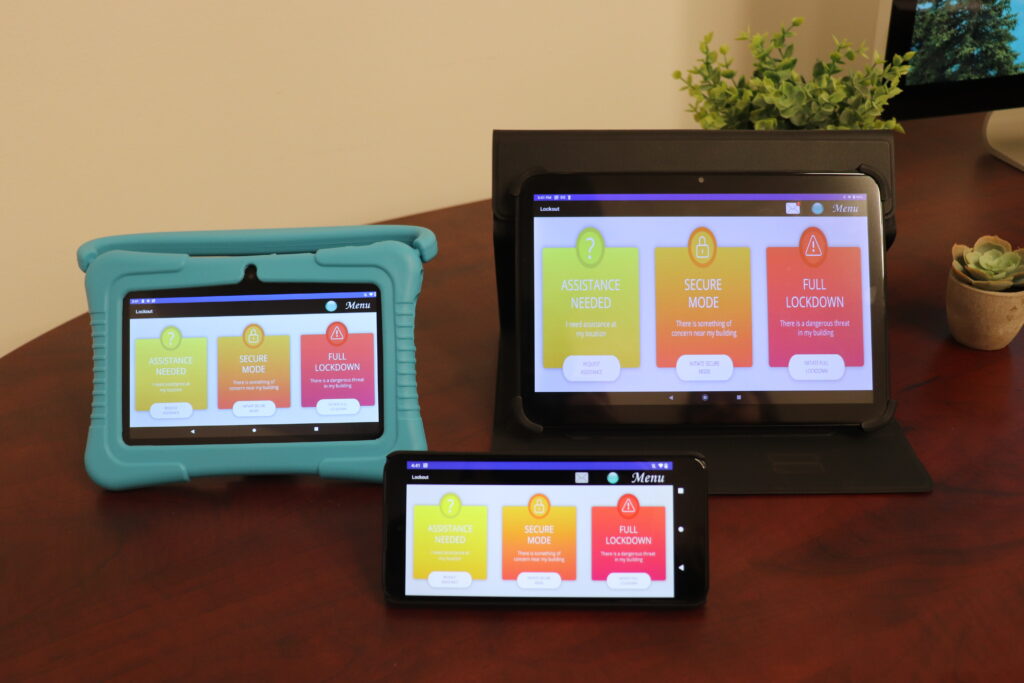 The SmartBoot System is an industry-leading safety and security solution that protects students and staff with innovative devices and technology. Our installation professionals make system setup fast and simple to avoid disruptions to daily activities. By integrating door lockdown devices, automatic campus-wide alerts, and three modes of protection, our system helps any facility prepare for any scenario. Unique features like instant alerts for local law enforcement, administrative monitoring and control, and an all-clear feature make The SmartBoot System a vital tool for maintaining control during an emergency. The accompanying training programs teach users how to use the system and follow lockdown protocols. Are you ready to add an extra layer of protection to your school, business, or building? Contact LockOut USA today for a free evaluation.