Keeping It Local: Why Midwest Companies Are Powering The LockOut SmartBoot System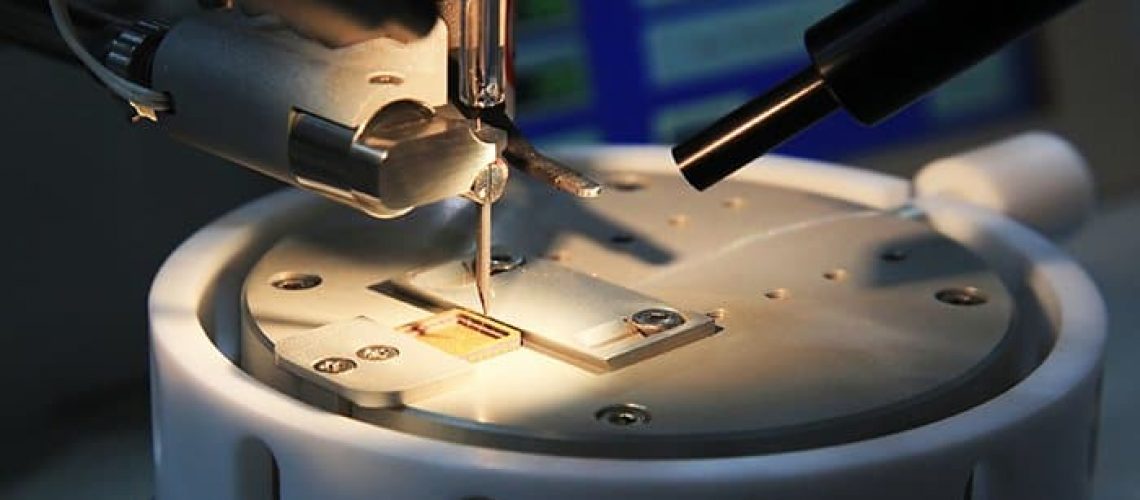 The LockOut Company was founded in Fowlerville, Michigan in 2017 with the goal of creating a building security and school lockdown system that could protect children and save lives. Since then, our company has grown to allow us to increase our ability to meet our original vision of safer schools throughout not just our home state, but the entire US. Part of that growth has been the ability to work with incredible Midwest companies as partners in technology and manufacturing. As we've grown, an important aspect of our development has been the ability to maintain high standards of quality through working with these companies hand-in-hand, and learning from them, while helping them understand our vision. Through working locally, we're able to appreciate their expertise in the design and manufacturing process, while also having the ability to provide our own input if and when it's needed. These productive relationships we've had the opportunity to make during our time as a company have been vital to our ability to provide a product that we can truly be proud of, and one that we know will function as intended should it ever be needed. In this article we briefly discuss why maintaining local relationships and manufacturing in the Midwest is so important to us.
Before we settled on maintaining a Midwest manufacturing base, we had to make a decision that is broader, but equally as important, would we be manufacturing overseas, or in the US? For us, this decision was easy. Now, we aren't here to admonish companies that manufacture in other countries. LockOut Company owners and employees purchase imported products everyday, just like almost every other American. However, when it comes to a system designed to save lives, there was never a chance that we would develop and manufacture that system anywhere else but in the US. We had to ensure to not only maintain the highest quality, but also to have the ability to see the production floor, get to know the companies we'd be working with, and meet the people that would be helping us put it all together. We never thought twice about keeping our production domestic, and it's been a decision we're happy we made.
This may come as a surprise to some, but just because a few people have a vision that they believe will create a better world for people, in this case a system that can protect childrens' lives during a school lockdown, doesn't necessarily mean progressing with that vision will always go as planned. We've gone through several iterations of the SmartBoot System, and before it was the SmartBoot, it was The Boot, a product developed by CEO Rob Couturier after an event shook the Couturier family. After years of development, a company can't hand over something so important to them to just anyone, "Finding a manufacturing partner in the Midwest hasn't always been easy," Says Couturier, "While there are many great companies, you have to make sure that it's a good fit, and that you will have the right kind of relationship, it can't just be the idea of, here's our product, please build it. They have to understand why we're building it, and they need to have at least some of the passion to keep people safe that we do." Fortunately, we've been able to do just that in Michigan, and throughout the Midwest, and it's turned the manufacturing process from a liability to manage, into a series of relationships that have bettered our company in many ways.
Many Hands Make Light Work
We've been, and will be continuing, to spotlight our partners on our blog and throughout our site during the next few weeks. Our attention has been on manufacturing partners Pinnacle Technologies, The Divelbiss Corporation, and Future Electronics, as these three companies have played a major role in the design, development, and manufacture, or the SmartBoot System. Having the opportunity to work with local companies that share a vision has allowed us to not only get the best from our partners, as we've only asked them to perform the tasks for which they are best suited, but also to get the best from ourselves, as we've had the chance to learn from experts from different companies, who have different perspectives on how our system can best serve those it is designed to protect. The distribution of work doesn't stop with our partners, we've also had the ability to work with other domestic companies like Cypress, based in California, as the provider for our Bluetooth components. It's these relationships that better us each day, and through them, we gain a better understanding of how our system can work more effectively. "Working with so many great companies is truly a blessing," Says Couturier, "Without them, we wouldn't be where we are today. Our team always has ideas for improvement, and we usually know how to get there, but getting there isn't always possible without someone else. Our entire company was founded on a partnership, I suppose it's only fitting that that's how we grow and improve to better serve our communities."
While it may sound cliche, we truly are a family company. We have family employees and team members, and people who are as close as family working alongside each other everyday. It may be the nature of why our system exists, but people come together when the purpose is something they can believe in, and making sure kids are safer during school lockdowns or threat situations, is certainly something we believe in. It was stated earlier in this article that it's important that partners of The LockOut Company share our vision at least in part. Sharing a vision doesn't always mean we agree, we've had disagreements over aspects of the SmartBoot System with our partners, but we believe that it's through those disagreements that the most progress is made, and if a partner, or even the team at a company we've just met, is making a case for a modification, then they must be invested enough to care. Having great partners in our backyard in the Midwest means we can drive over and see what they may be talking about, have dinner with their family, and truly understand them. That's something we think it would be a lot more difficult to do if we had to fly halfway around the world to see them.