Partner Spotlight – Part 1 of 3: The Divelbiss Corporation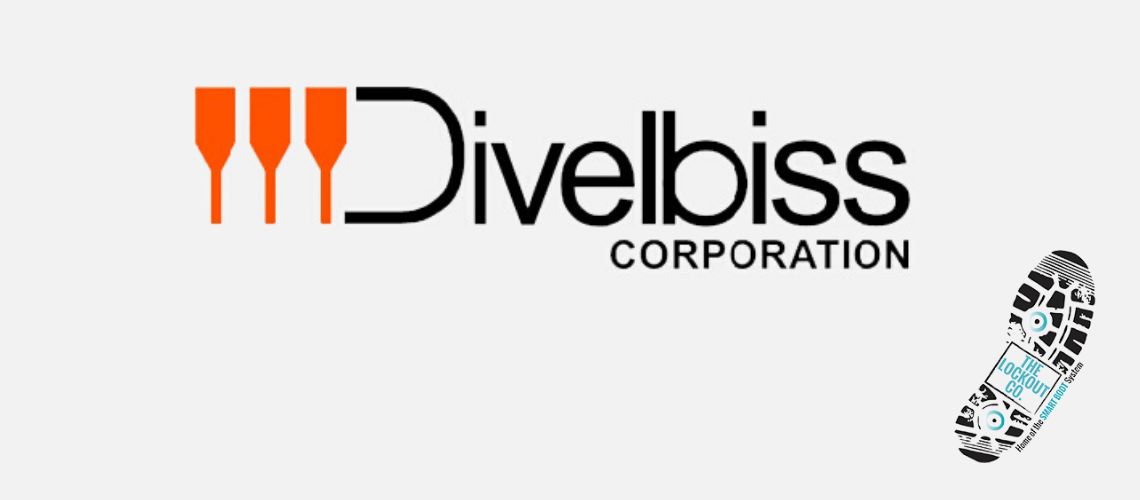 They say two heads are better than one, and we wholeheartedly believe that when you are trying to create a piece of technology, especially one designed to keep people safe and protect lives, the more minds and ideas that you can involve in the process, the better. We've been fortunate to have had the opportunity to work with some incredible companies and create some powerful partnerships. It's been these partnerships that have allowed us to build the SmartBoot System into a tool that we are truly proud of. We interviewed company owners and key team members, and over the next few days we'll be sharing insights from some of the brightest minds in technology and engineering on how they were able to provide vital assistance in our development. We're excited to spotlight some of the companies that have helped us throughout the process. We'll kick off part one of this series with the Divelbiss Corporation. We had the opportunity to interview Don Divelbiss, company owner, about how the Divelbiss Corporation helped push us over the finish line.
The Divelbiss Corporation is a Midwest company steeped in excellence in manufacturing custom solutions. Divelbiss Corporation – founded in 1974 – designs and manufactures industrially hardened electronic control solutions. In addition to the off-the-shelf Programmable Logic Controllers supplied to industry under our own brand since 1978, we've developed client specific products from simple relay panels to a complex SCADA system for test and monitoring of the emergency warning network surrounding nuclear power facilities. So what does all that mean? When you need a custom product to control systems, Divelbiss is the choice for the job.

Divelbiss Corporation Headquarters
Fredericktown, Ohio
What Aspects of Development Did Divelbiss Work On?
"My team was brought in to "finish up" the Lockout SmartBoot design" says Mr. Divelbiss, "There was a working prototype, but [some] work was needed to get the product over the finish line and ready for production. Along the way, we had the opportunity to implement various design techniques that improved manufacturability of the original design and reduced unit cost." The design work the Divelbiss performed was important in taking the SmartBoot System from completed concept, to ready for production solution. We had put in nearly two years of work, and as manufacturing specialists, their design ideas were welcomed by our team. One such redesign involved the SmartLight, "We were able to redesign the dome lighting fixture to a single PCB made of FR4 material, which offered a significant cost reduction over the original design of a separate driver board and metal-clad LED board. This was done by careful thermal analysis, design, and testing to ensure the FR4 material could properly dissipate the heat generated by the LEDs used in the fixture. We also have a close working relationship with the high-volume CM (Pinnacle, one of the partners we'll be spotlighting later on) that will be doing the production and worked with them to ensure that the design was easy to manufacture." In non-engineering terms, Divelbiss turned multiple pieces of our solution into a single piece, and worked closely with another partner to make sure the design would be easy to manufacture.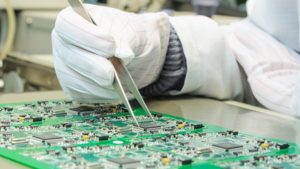 Printed Circuit Boards (PCBs) like this one, help power the SmartBoot System
What Challenges and Opportunities Did You Face in Development?
One of the main challenges that faced both us and Divelbiss was the availability of necessary components to finish various aspects of the SmartBoot System. Mr. Divelbiss explains this further, "As far as challenges go, the semiconductor industry is in the middle of a challenging business cycle where demand is far outstripping supply. This has cause various components to have extremely long lead times (52+ weeks) or simply not be available. Not surprisingly, the Lockout prototype designs had a multitude of components that were affected." As they did through the entire process of working together, Divelbiss were able to react to the situation and not only provide alternative solutions, but also create custom some core components and create a better solution where none had previously existed, "In many cases, we were able to find alternative components from other manufacturers. However, in order to keep the production schedule on track, we were forced to redesign some of the core circuitry where specific semiconductor devices simply were not available and no alternatives existed." Lastly, as a company with vast experience, Divelbiss was able to assist us with FCC regulations as well as product testing, "We also evaluated the design and made changes to the original design required to make it compliant with FCC regulations. After making the changes, we took the board to an EMC test facility and performed FCC compliance testing." In total, the Divelbiss Corporation was a vital partnership in ensuring the design and pre-production of the SmartBoot were as airtight as possible.
How Does Your Team Feel about Working on a Project like the SmartBoot?
One of the most important aspects for us when in working with any partner is that they have a passion for what we are trying to accomplish. We don't expect anyone, business or otherwise, to have the same level of passion we do, but when asked about their "why", Mr. Divelbiss explained it wonderfully, and simply reinforced what we already knew about his company, in the way only an engineer can, "I have found this to be a very interesting project with the potential to significantly improve school (and office) safety. There is always a high level of personal satisfaction on projects like this that comes from designing a product that is not only technically interesting and challenging, but also has the potential to make a significant impact in someone's life."
Working with Mr. Divelbiss and his team was an all-around excellent experience for us here at the LockOut Company. We learned a great deal from them, and are proud to say that not only were we able to work with a company with such a rich tradition, but also that we were able to keep another aspect of our process local to not only the US, but the Midwest as well. Building relationships with great American companies is important to us, and to the future of domestic innovation and manufacturing.
You can learn more about The Divelbiss Corporation, and view their wide array of products and services by visiting their website.
Look Out for Part 2 in Our Series
We'll continue our partner spotlight series next week with Pinnacle Technologies, and learn how one of the leading manufacturers of innovative technologies has helped us scale the SmartBoot System to reduce costs and make our system more widely available to the schools and other facilities that need it the most.